Formats
Supports different raw data formats: Ruide, Rinex 2.01, Rinex 3.02.
Protection
IP67
Operating time
up to 10 hours of continuous measurement with a single charge thanks to the 10,000 mAh battery.
The new GNSS positioning system Ruide Comet R8i combines incredible acquisition speed, extremely small dimensions and ergonomic design.
692 channels
Thanks to over 690 channels, the receiver tracks the signals of all available GNSS systems (GPS, GLONASS, Galileo, BeiDou, SBAS), processing code and phase. The accuracy of positioning in RTK / RTN mode is 8 mm + 1 ppm horizontally and 15 mm + 1 ppm vertically (RMS).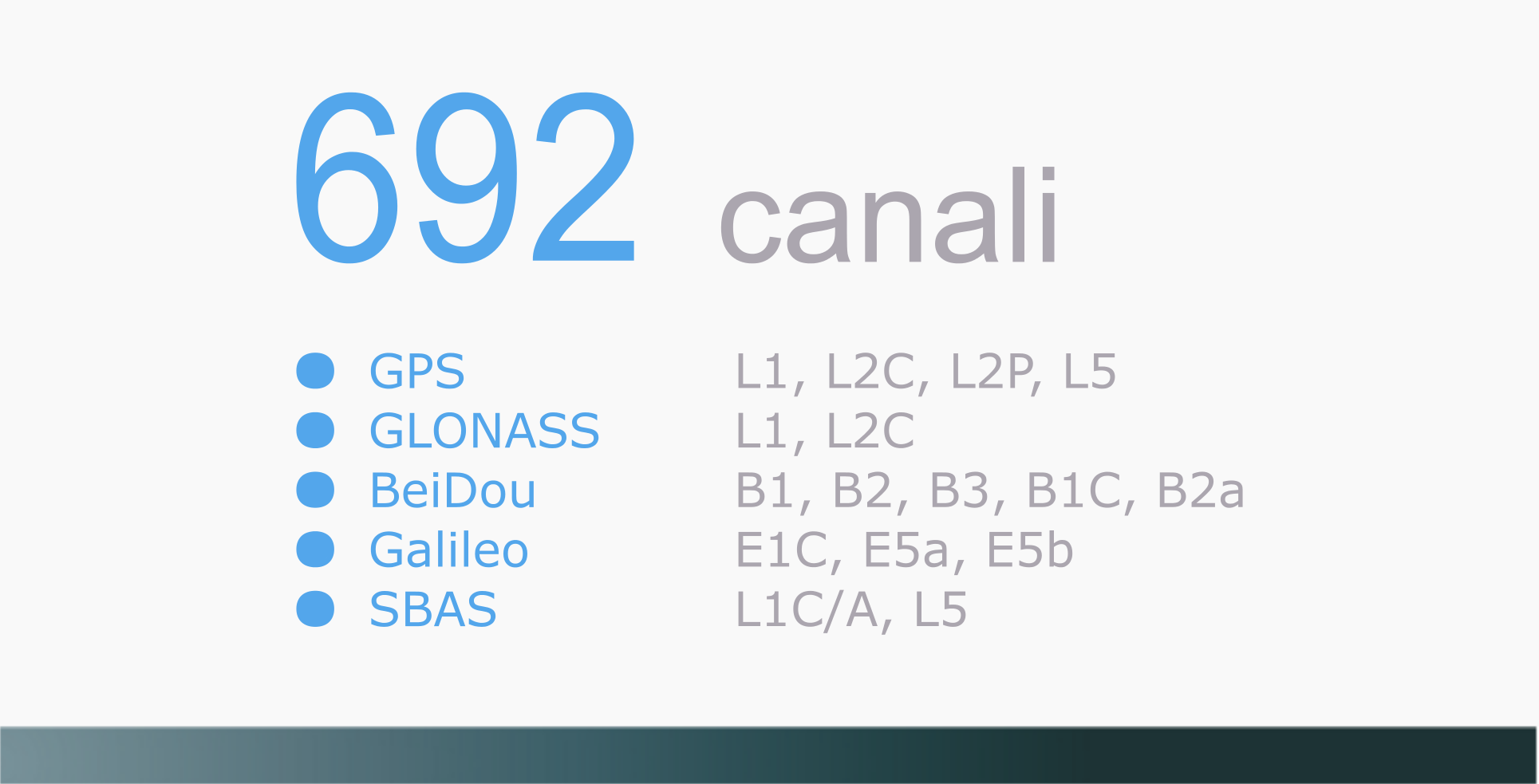 Linux operating system
With the new generation of integrated Linux operating systems, COMET R8i offers exceptional positioning and efficiency, thanks to the advanced internal processor that supports multitasking operations.
Integrated Radio Modem
Thanks to the integrated UHF radio modem and WiFi support, the receiver can also perform routing functions, it can, therefore, download RTK corrections via Internet from the network of reference stations and retransmit them in real time to other receivers – operating in the same area – in RTK mode. In this mode the corrections can reach even those receivers that are out of reach of the cellular network.
Web-Server
Ruide Comet R8i is equipped with a web-server which allows the receiver to be monitored and configured through a browser by connecting, via integrated wi-fi, to devices such as smartphones, computers and tablets.
Internal and External Memory
Internal memory: SSD da 8 GB. Supports USB key as external memory. The cyclic archiving program allows you to automatically overwrite the oldest data when the disk is full.