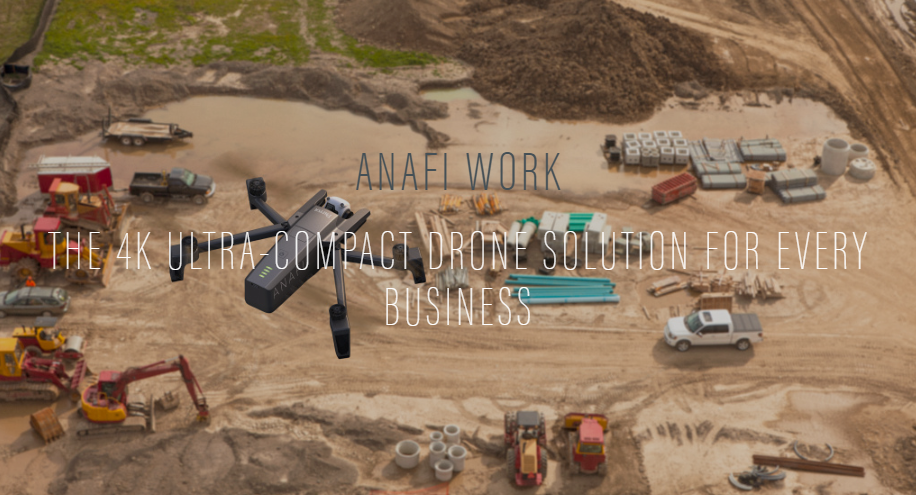 ANAFI WORK is a professional multi-rotor drone for inspection activities. ANAFI  WORK is equipped with an innovative imaging system, a 4K/21MP camera with a 180° vertical orientation, allowing you to easily capture images of inaccessible areas.
With Pix4D Capture you plan the flight and the survey you want to perform in 2D and 3D and with Pix4D Model you manage the captured points and process the model. With FreeFlight6, finally, you manage the ANAFI flight and view in real time what your camera is shooting.
ANAFI WORK can easily be transported anywhere in its compact shoulder bag; weight: only 320 gr.
SPECS
180° tilt camera
3-AXIS HYBRID IMAGE STABILIZATION
wind resistance up to 50Km/h
Batteries Li-PO 4700mAh
Geofence function
"Return to Home" function
"Find my Drone" function
Flight time 1h 40' (with 4 batteries Li-PO)
Charger a USB C
Satellite Positioning Systems: GPS & GLONASS
Sistema di controllo radio a doppia banda
Are you interested? Send us an email
We will reply as soon as possible