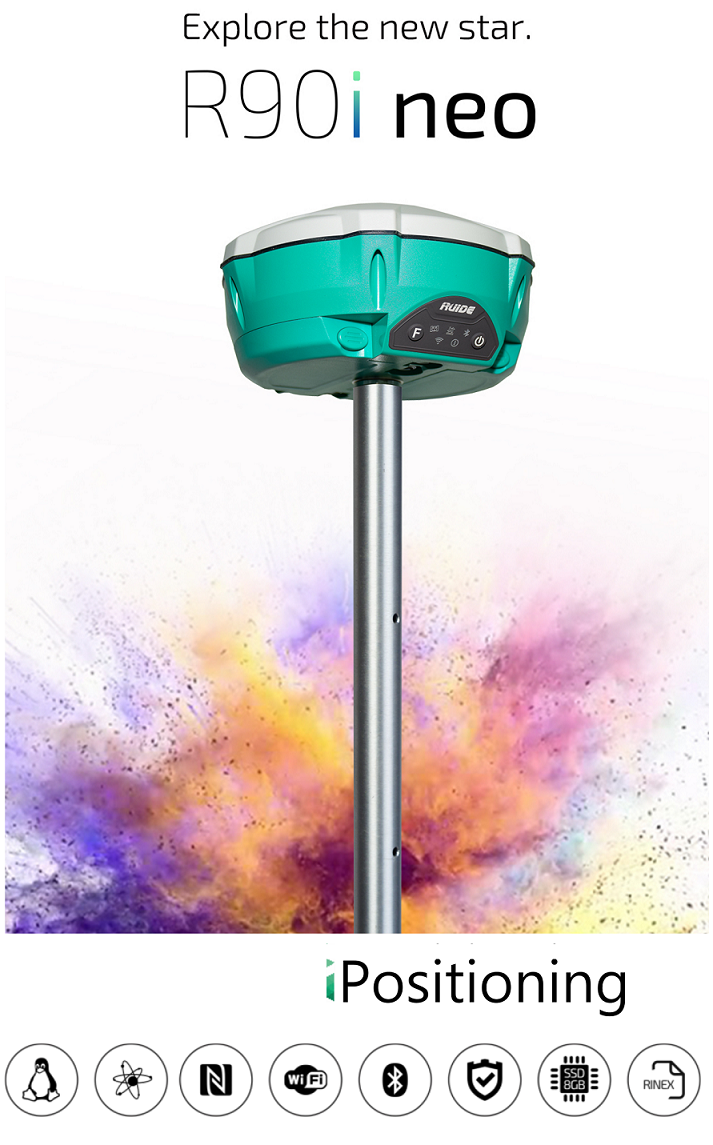 The new GNSS positioning system R90i neo combines user-friendly, ergonomic design with high-end reliability under harsh conditions. The powerful GNSS mainboard, integrated Linux OS and multi-datalink choices help you to complete your surveying tasks with the highest speed and accuracy. Worry free about the battery endurance and harsh environment! Its dual hot-swappable batteries, and a highest industrial protection standard enable you to work freely and into it.
692 channels, all constellations
New generation of powerful GNSS mainboard with 692 channels enables R90i to support a wide range of satellite signals, including GPS, GLONASS, BeiDou, Galileo, SBAS, etc, with greater single stability and positioning accuracy.
Linux OS
Powered by the new generation of embedded Linux operating system, R90i has a greatly improved RTK performance and efficiency. One unique core processing mechanism is able to response to more than one command at one time.
WiFi and Web Server
By connecting through the integrated WiFi of R90i, you can log on an user-friendly management platform on the browser of your phone or computer. All status monitoring and parameter settings can be achieved in a fast and easy way.
Innovative Datalink
Besides conventional internal UHF/Network datalink, R90i can also work as Radio repeater, router or even a mobile reference station, fulfilling various surveying conditions.
Non-stop power supply
Dual hot-swappable batteries enables a non-stop operation, improving the working efficiency to the highest level.